Chittagong Chamber Of Commerce & Industry
The Chittagong Chamber of Commerce & Industry (CCCI), established in 1959, is a pioneer Chamber in the country. Like other Chambers, it consists of firms, companies and corporate bodies engaged in trade, commerce,industry,agriculture, manufacturing etc. The Chamber represents the prime maritime port city and commercial capital of the country, endowed with country's biggest industrial base and highest business activities. The basic objective of Chittagong Chamber is to promote and protect the trade, commerce & industry of Bangladesh in general and those of Chittagong in particular, and also to enable the government and other authorities to perform these functions by rendering assistance, information and advice.
From The President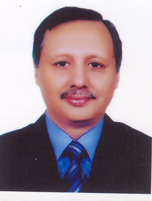 Chittagong Port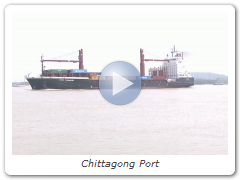 Chittagong Port Video
The Chittagong Port is the principal seaport of Bangladesh handling about 92% of import-export trade of the country. As such its importance in the national economy is paramount. The Chittagong Port Authority (CPA) is a basic services provider. Its objective focuses mainly on providing necessary services and facilities to the port users efficiently and effectively at competitive price.